Exhibit in Lucify.io
Are you an artist, agency or an event organiser? Exhibiting in Lucify.io will promote your work and make you stand out in the crowd.
Lucify.io offers three different unique experiences. When creating an exhibition, you can select which experience to provide for your audience.
Transient exhibitions
Place digital artworks on any wall or facade around you. Promote your work in an innovative way.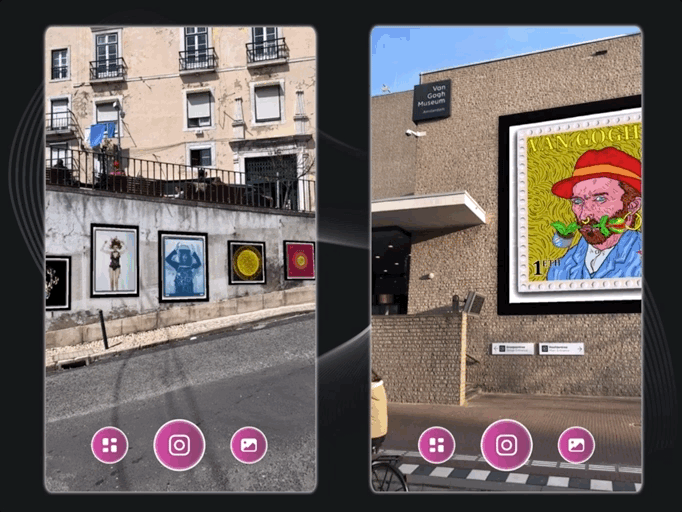 Fixed exhibitions
Create indoor or outdoor exhibitions for fixed locations.
Let your visitors interact and buy your work in a screenless experience.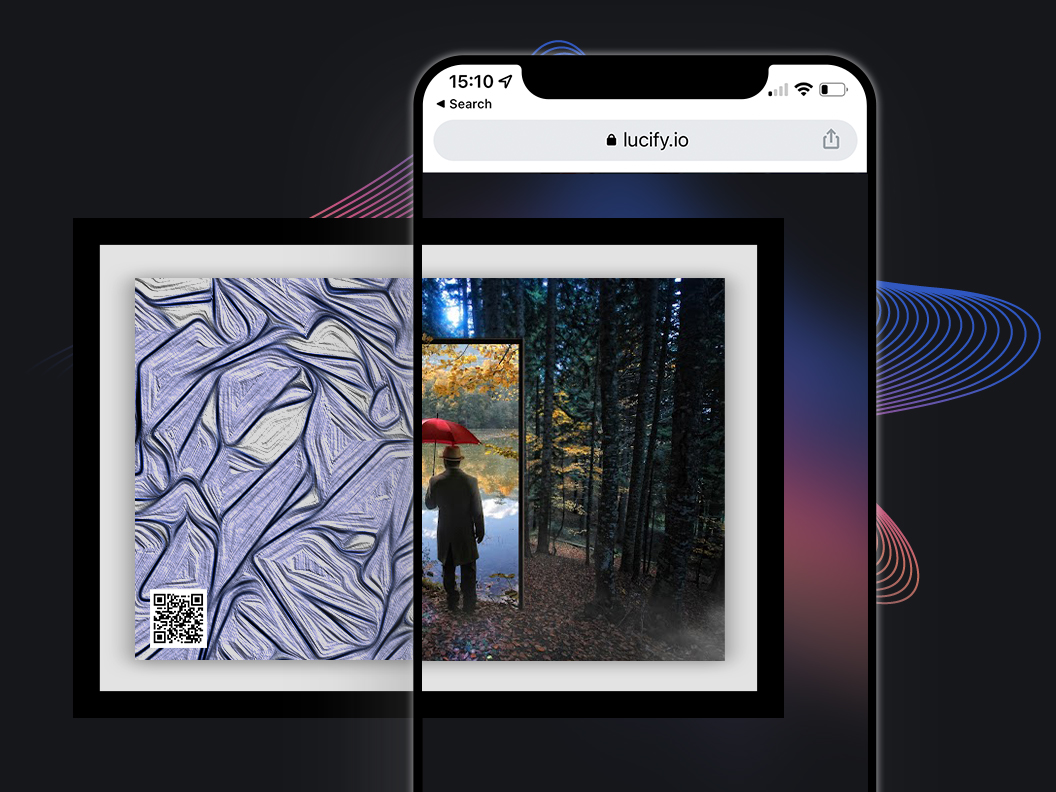 Persistent Exhibitions (coming soon)
Convert your city into an open-air exhibition of digital art. Make your audience experience the same artwork at the same location all through your city.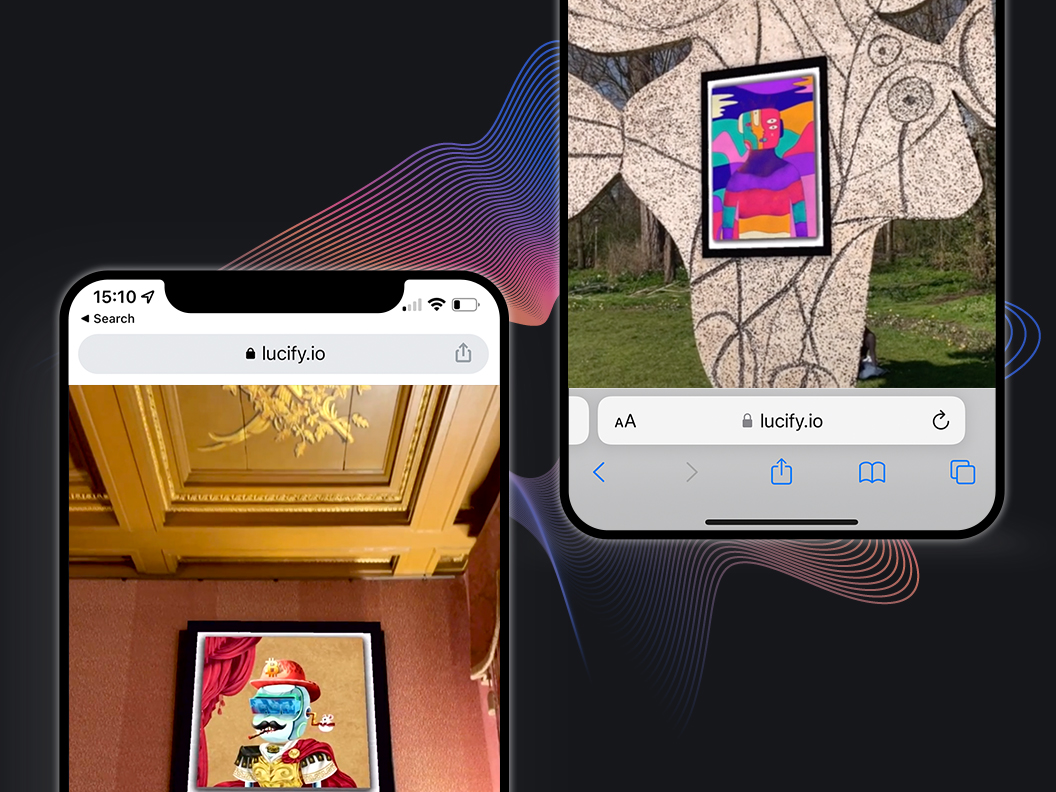 Join our mailing list
Leave your email address and we will let you know about early access dates, roadmap updates and many more.
FAQ's
Can I use Lucify.io to organise exhibitions?

What do I get when I purchase an exhibition in Lucify.io?

You purchase an exhibition space in WebAR. You add the artworks you want exhibit to this space. And share the unique URL with your audience. Who ever visits that URL can view the artworks you selected.

How does it work with the different type of exhibitions?

When you purchase an exhibition you select a type for that exhibition. You can find the details of all the types in the Exhibit in Lucify.io section.

Can I change the type of my exhibiton in the future?

No. Once a type is selected for an exhibition it cannot be changed. That is why it is important to select correct type for your usecase. We are more than happy to support you in this selection and your user flow. Just drop us an email hello@lucify.io

I am an artist. What type of exhibition is best to promote my work?

"Transient Exhibition" is the best option for you. It enables a global audience to experience, interact and buy your work in an innovative way. Learn more about the Transient Exhibition

I am a gallery. How can I create an exhibition for a physical indoor or outdoor space?

The best way to create an indoor or outdoor exhibition is to use "Fixed Exhibition". Learn more about the Fixed Exhibition

Can I organise an exhibition where everyone sees the same artwork on the same location in the city?

You can make this happen using the "Persistent Exhibition". It is coming soon later this year. You can sign-up for updates to be notified when it is available.

Does different types of exhibitions mean different features?

No. All type of exhibitons have the full features of Lucify.io. You can check the Features section to learn more about them.

What features does the gallery offer?

All types of exhibitions in Lucify.io provide the same set of features. You can check the Features section to learn more about them.

Lucify.io is made by creative developers of Orb Amsterdam, with the help and guidance of artists, security experts and crypto enthusiasts. We have 15 years of experience in creating digital experiences.